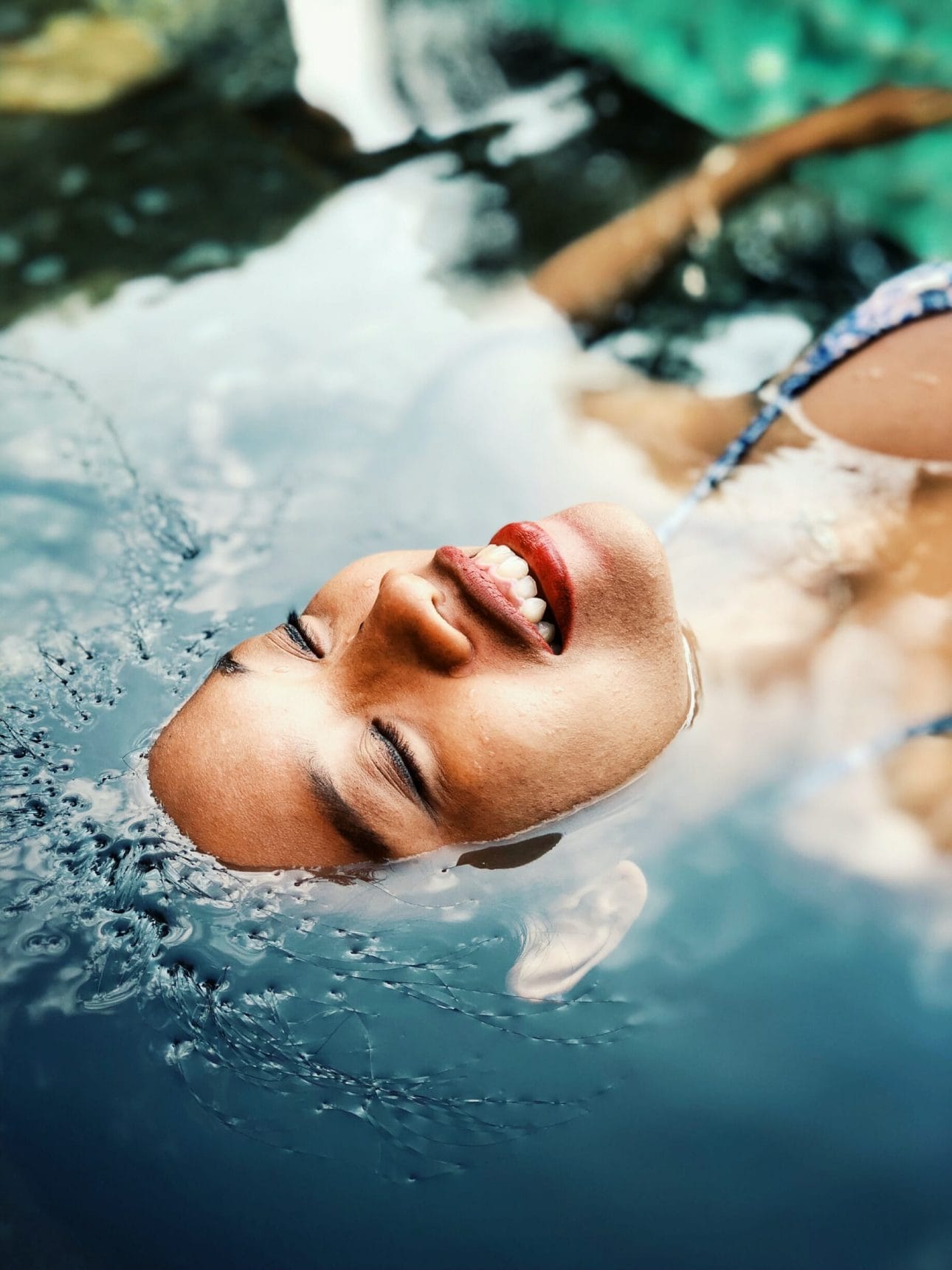 Creating A Florida Skincare Routine
With Vitamin C
The surge in the popularity of Vitamin C skincare products over recent years has been truly remarkable. This potent ingredient is now a staple in a variety of product types, ranging from cleansers to moisturizers, not to mention Vitamin C serums. Given Vitamin C's impressive benefits for the skin, it's no wonder that skincare enthusiasts are eager to embrace it. If you're considering incorporating a topical Vitamin C product into your daily skincare regimen, read on to discover how to seamlessly integrate it into your routine, and why it's particularly advantageous in the unique climate of Florida.
Incorporating Vitamin C into Skincare
When you're excited about introducing a new skincare ingredient, it's tempting to search for it in every product, hoping to maximize its benefits. However, it's essential to acknowledge that no single ingredient can comprehensively address all your skincare concerns. A more practical approach is to introduce Vitamin C into your routine by using it in one or two products, either before or after other Vitamin C applications, optimizing its advantages. Here are some tips for selecting the best Vitamin C products tailored to the needs of individuals residing in Florida's climate:
Cleansers
Cleansers primarily serve to remove surface dirt, oil, makeup, and debris, preparing the skin for subsequent skincare products. While numerous Vitamin C-infused cleansers are available, their concentration of Vitamin C is generally lower compared to other product types. As a result, it may require regular, extended use to observe noticeable results from a Vitamin C cleanser. It's a sensible choice for maintaining skin benefits but not necessarily the best introduction to Vitamin C in Florida.
Toners
Toners, designed to remove any remaining impurities after cleansing, also offer hydration and conditioning. When enriched with Vitamin C, toners help balance the skin's pH, making it more receptive to subsequent treatments. Although toners have a lower concentration of Vitamin C, they contribute to gradual changes in your skin over time.

Toners aren't always necessary. Some medical skincare lines like Alumier MD don't utilize toners because they produce cleansers that are Ph balanced.
Exfoliators
Vitamin C-infused exfoliants are popular for their dual action – they exfoliate and deliver Vitamin C benefits. Regular exfoliation removes dead skin cells, allowing Vitamin C to penetrate deeper and be more effective. Moreover, Vitamin C acts as a natural exfoliant, enhancing the product's exfoliating properties, making it suitable for Florida's humid climate.
Unique Vitamin C Serums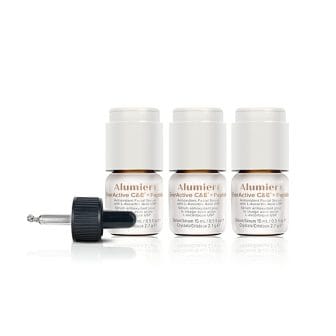 Facial serums are formulated with a high concentration of one or two key ingredients, providing noticeable benefits within a shorter time frame. Vitamin C serums are highly recommended for maximizing Vitamin C's advantages. The combination of exfoliants with Vitamin C, such as Alumier Bright & Clear Solution, effectively combats aging signs and brightens skin tone in one product. Florida residents can benefit from serums like Alumier MD's Vitamin Rich Smoother, designed to enhance tone, texture, clarity, and radiance while addressing unevenness.
EverActive C&E™ + Peptide is AlumierMd's premiere solution to vitamin C serums with a unique delivery system ensures the 15% vitamin C complex is always optimally active. The vitamin C crystals are kept separate in a unique cap and only mixed into the bottle of serum when you are ready to use it. Experience the magic of an acclaimed, potent serum infused with high-strength vitamin C and vitamin E, designed to combat fine lines and wrinkles, rejuvenating your skin.
Within this remarkable formula and delivery method, antioxidants like vitamin C and vitamin E work harmoniously to combat free radicals, while vitamin C and MATRIXYL® Synthe'6® enhance and brighten your skin. Unlike many vitamin C serums that deteriorate over time, turning an unsightly brown hue while sitting on store shelves or at home, our EverActive C&E™ + Peptide remains fresh. This freshness is preserved because you only mix the 15% vitamin C into the serum when you're prepared to put it to use.
Vitamin-Rich Smoother is another AlumierMD remarkable product with a harmonious antioxidant combination of 15% vitamin C (USP grade L-ascorbic acid) and vitamin E (USP grade tocopherol) to illuminate and rejuvenate your skin's appearance. This innovative formulation serves as an ideal canvas for makeup application. Its luxuriously silky texture effectively evens skin texture, reduces the visibility of fine lines and wrinkles, and imparts a radiant and velvety smooth feel and look to your skin.
Moisturizers: Including Vitamin C & E
Moisturizers serve as a protective barrier, preserving the benefits of prior skincare steps throughout the day and night. While not as potent as serums, moisturizers formulated with Vitamin C offer a daily nutrient dose to the skin.
HydraSmooth™ is a moisturizer that incorporates Tocopherol Acetate, a highly moisturizing and fat-soluble form of vitamin E, known for its protective and antioxidant qualities, reinforcing the benefits of vitamin C for your skin. At the heart of this formula is Salicylic Acid, a renowned beta hydroxy acid with oil-soluble properties.
Hinokitiol: Derived from the western red cedar tree, a superpower ingredient that soothes, brightens, and provides antioxidant benefits.
Resveratrol: Sourced from grape seeds or the Japanese knotweed plant, to neutralize free radical damage and guard against sun-related irritation.
Sea Whip: Extracted from the Caribbean's renewable resource, sea whip, adds its powerful soothing properties, making it an excellent choice for blemish-prone skin).
Allantoin (derived from the Comfrey plant, increases skin hydration and promotes exfoliation, leaving your skin noticeably smoother.
Tocopherol Acetate, a highly moisturizing and fat-soluble form of vitamin E, known for its protective and antioxidant qualities, reinforcing the benefits of vitamin C for your skin.
Masks
Vitamin C masks have gained popularity for their numerous skincare benefits. Florida's climate can be harsh on the skin, making Vitamin C masks an efficient way to incorporate this nutrient into your regimen. The Aqua Infusion Mask, enriched with extract of Imperata Cylindrica, which provides significant and long-lasting moisturization for up to 24 hours, which provides maximum results with minimal effort, ideal for Floridians seeking visible results.
Alumier MD in Florida's Climate
When choosing Vitamin C skincare products, consider factors like the product type, form of Vitamin C, packaging, additional ingredients, and your skin type. Vitamin C exists in various forms suitable for topical application. Ascorbic acid, with its quick absorption, is ideal for serums or moisturizers, while magnesium ascorbyl phosphate (MAP) is water-soluble and effective in lower concentrations, making it suitable for cleansers or toners.
Florida's sunshine means skincare products should be stored in opaque glass or plastic packaging to prevent Vitamin C destabilization due to oxygen or sunlight exposure. A pump or similar mechanism helps limit air contact. Ingredients like Vitamin E or ferulic acid stabilize Vitamin C and enhance its benefits. As you explore Vitamin C products in Florida, choose a simple formula if you have sensitive skin, and introduce it gradually to monitor your skin's reaction.
Opting for Vitamin C in Florida
Vitamin C is a powerful antioxidant known for maintaining connective tissue health, including skin, making it highly relevant in Florida's humid climate. Here's why it's a great addition to your daily skincare routine:
Protection from Free Radicals: Florida's environment exposes your skin to free radicals, which can lead to skin damage. Vitamin C's antioxidant properties neutralize these molecules, reducing their harmful effects.
Brightens Complexion: Vitamin C acts as a gentle exfoliant, softening fine lines, wrinkles, and minimizing dark spots or discoloration. This results in a brighter, more youthful complexion, especially beneficial in Florida's sunny conditions.
Reduces Inflammation: Florida residents may experience skin redness and inflammation due to various factors. Vitamin C's natural anti-inflammatory properties alleviate redness, promote skin healing, and enhance skin appearance.
Addresses UV Photodamage: Florida's sun exposure can lead to UV photodamage. Vitamin C strengthens the skin, reduces sun damage effects, evens skin tone and texture, and provides a youthful glow, critical for Florida's residents.
Alumier MD Florida: When to Expect Results
Regular use of topical Vitamin C products can improve skin health and appearance when part of a regular skin care regime. In Florida's climate, you may notice positive changes within a few weeks. To maintain healthy skin, remember to use sun protection and select products suitable for your skin type to avoid irritation.
If you've decided to include Vitamin C in your Florida skincare routine, research products carefully. Each brand and type of product is unique and can impact effectiveness. Florida's residents should be diligent, reading labels, assessing packaging, and evaluating their skin's response. The effort is worth it, as finding the right product for Florida's climate will lead to satisfying results.
About Vitality Aesthetics in Orlando, FL
The team at Vitality Medical Aesthetics, LLC can help you get on a winning skin care routine featuring medical skin care options like Alumier MD to battle the Florida climate or specific concerns. Stephanie Mirsky is a Florida Licensed Physician Assistant with extensive training and medical knowledge to help you get better skincare results. Vitality Aesthetics offers free skincare consultations and is conveniently located near downtown Orlando and Winter Park areas, located within the Mills 50 district. Schedule online or call us @ (407) 901-0058