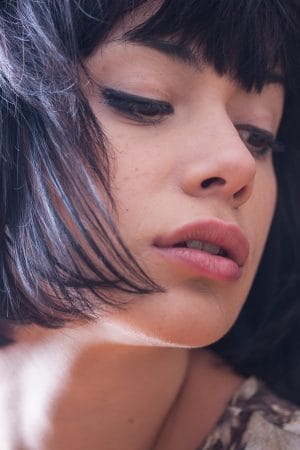 Injectable treatments known as lip fillers offer a way to enhance lip size and improve the balance and proportion of the lips. By carefully injecting a serum directly into or around the lips, lip fillers increase volume and create a fuller, more voluptuous look. The specific type of filler used plays a crucial role in achieving the desired aesthetic result, as it is customized to suit the unique preferences and requirements of every patient. Let Vitality Medical Aesthetics be your lip filler Orlando experts!
Table of Contents
What is Lip Filler?
Lip filler, often referred to as dermal lip enhancement or lip injections, is a popular cosmetic procedure designed to enhance and rejuvenate the appearance of the lips. This non-surgical treatment involves the skillful injection of a specialized dermal filler into the lips, providing a plumper, more defined, and youthful look. In our clinic in Orlando, lip filler treatments are sought after for their ability to create natural-looking results, tailored to individual preferences, while addressing concerns such as thin lips, fine lines, or asymmetry. Whether you desire fuller, luscious lips or subtle refinements, lip filler procedures with us in Orlando offer a safe, affordable, and effective solution to achieve the perfect pout you've been dreaming about.
Lip Filler in Orlando: Overcoming Thin Lips
Having naturally full and well-defined lips is an attractive trait. Whether you were born with thinner lips or have noticed their gradual thinning over time, Vitality Medical Aesthetics is here to assist you in achieving your desired look. Our lip injections are designed to enhance your features by providing fuller and softer lips, resulting in a natural and more youthful appearance.
Our providers are all medically licensed Physician Assistants, certified with advanced training, and skilled in administering lip injections. Our goal is to always take care of your specific and unique needs by listening to you in a consultation. With minimal downtime, our lip augmentation services offer a convenient solution for those unsatisfied with the appearance of their lips. In addition to lip enhancements, we provide a range of customizable skin care treatments to complement those services such as cosmetic injections, fractional laser resurfacing, and many other add-on services like PRP injections ensuring that you can achieve your desired goals.
How Much is Lip Filler in Orlando?
Lip filler treatments in Orlando typically range in cost from $600 to $2,000 per syringe, which is in line with the national average. However, it's important to understand that pricing can fluctuate based on several factors, including the injector's experience, the type of filler used, the number of syringes required to achieve your desired results, and any additional services or promotions offered. For precise and up-to-date pricing information tailored to your exact needs, it's recommended to contact us for pricing per syringe while telling us about your goals. It's best to start with one syringe of lip filler, but our free consult can address a full and accurate cost estimate for your unique treatment goals.
Lip Filler Options & Brands in Florida
Below is a list of the FDA approved options for use as dermal fillers in Florida, per pharmaceutical company:
Hyaluronic Acid (HA) Fillers for Lip Enhancement
When it comes to enhancing the lips, injectable dermal fillers are the most commonly performed procedure. Among these fillers, those containing hyaluronic acid (HA) are particularly favored for their popularity, effectiveness, and safety. Hyaluronic acid is a natural substance found in the body that aids in adding volume and definition to the lips. Compared to collagen lip fillers, hyaluronic acid fillers offer longer-lasting and more impressive results.
6 Reasons We Use Hyaluronic Acid (HA) Lip Fillers
It's a natural substance. Hyaluronic acid is a naturally occurring substance in the body that helps maintain moisture and volume in the skin. It is found in abundance in the skin, joints, and connective tissues. Since hyaluronic acid is already present in our bodies, it is considered safe and well-tolerated.
It's versatile and customizable. Hyaluronic acid fillers offer versatility in terms of their application. They can be used to add volume and contour various areas of the face, such as lips, cheeks, nasolabial folds, and under-eye hollows. Additionally, the amount of filler injected can be tailored to achieve the desired result, providing a customizable treatment approach.
We can get Immediate results. One of the main advantages of hyaluronic acid fillers is that the results are noticeable immediately after the procedure. The filler instantly adds volume and smoothness to the treated area, resulting in a more youthful and rejuvenated appearance. This quick gratification appeals to many patients seeking immediate cosmetic improvements.
It typically has good longevity. While hyaluronic acid fillers are not permanent, they offer relatively long-lasting results compared to some other types of fillers. The duration of the effects can vary depending on factors such as the specific product used, the area treated, and individual metabolism. On average, hyaluronic acid fillers can last anywhere from six months to over a year.
It is more easily reversible. Another advantage of hyaluronic acid fillers is that they can be partially or fully reversed if needed. An enzyme called hyaluronidase can be injected to dissolve the filler in case of an undesired outcome or if adjustments are required. This provides a level of control and flexibility for both patients and healthcare professionals.
It has minimal downtime. Hyaluronic acid filler injections typically involve minimal downtime or recovery period. While some temporary side effects such as redness, swelling, or bruising may occur at the injection site, they generally subside within a few days. Patients can often resume their normal activities immediately after the procedure.
Overall, we prefer Hyaluronic Acid (HA) based lip filler. The popularity of hyaluronic acid fillers can be attributed to having natural properties, versatility, immediate results, longevity, reversibility, and minimal downtime. However, it's important to schedule a consult with us to determine the most suitable treatment options based on your individual needs and goals.
Why We Like Revanesse Lips
At Vitality Medical Aesthetics, we proudly offer Revanesse Lips as our main option for lip filler procedures. We believe that it has the right consistency and long-term performance that allows for a variety of goals to be achieved. Revanesse is specially formulated to augment the lips as well as reduce fine lines around the mouth. To ensure your comfort during the procedure, it is infused with lidocaine, which is a local anesthetic. The choice of dermal filler depends on your personal objectives and preferences, but we have had such good results with Revanesse that it is all we offer at this time.
Revanesse Lips can help define the borders of the lips, improving their shape and contour. This can enhance the overall symmetry of the lips and create a more aesthetically pleasing appearance.
Revanesse Lips offers variety in formulations, allowing for a customizable treatment approach. The amount and placement of the filler can be tailored to the individual's specific needs and desired outcome, resulting in a personalized and natural-looking lip enhancement.
The injection process for Revanesse Lips is has very little down time, and It is minimally invasive, involving a series of small injections into the lips. The procedure is generally well-tolerated, and most patients experience minimal discomfort and downtime. Most patients can typically resume their normal activities shortly after the treatment.
The hyaluronic acid in Revanesse Lips helps to hydrate and moisturize the lips, resulting in a smoother and softer texture. This can help reduce the appearance of fine lines and wrinkles on the lips, giving them a more youthful look.
In clinical studies, there were no unexpected product-related side effects with a Revanesse® Lips™
Frequently Asked Questions about Lip Filler (FAQ)
Lip Filler Orlando @ Vitality Medical Spa
A medical spa are conveniently located near downtown Orlando and Winter Park, FL with easy access and parking.