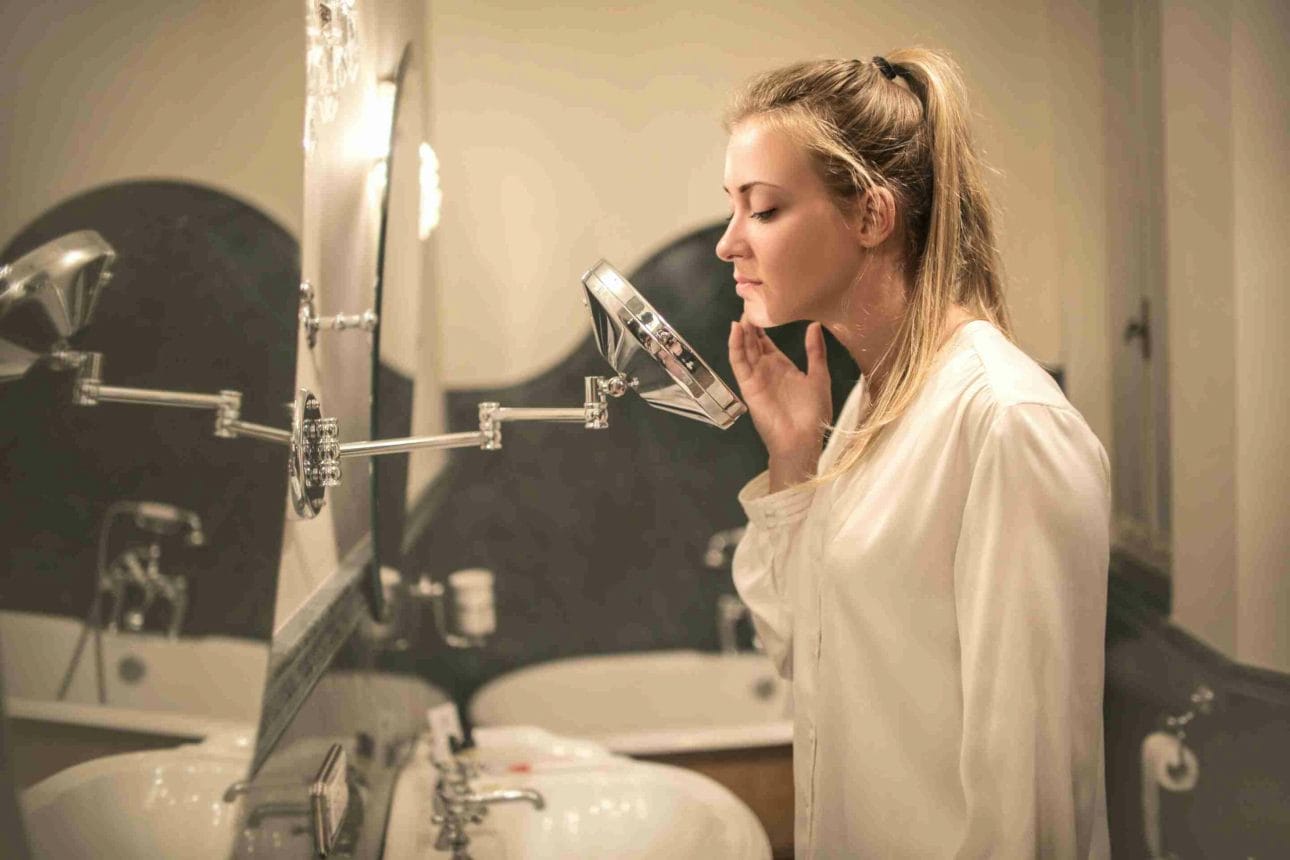 Are you looking for effective acne treatment in Orlando? Your search ends here, as we delve into professional medical approaches and skincare routines to foster clear and healthy skin. Our medical spa specializes in the treatment of acne and acne scars, employing cutting-edge tools and proven techniques. Acne is a prevalent skin condition affecting individuals of all ages, and can often result in frustration and diminished self-esteem. Whether you're dealing with occasional breakouts or persistent acne, finding a suitable treatment can significantly enhance the health of your skin.

We'll discuss over-the-counter remedies to advanced dermatological skincare products and procedures available only from licensed medical professionals. We encourage you to schedule a consultation or facial treatment that includes a personalized medical advice tailored to your specific concerns.
Treatments
Professional treatments for acne.
---
Facials
Skin analysis and advanced care for acne. We create your individual plan.
---
Skin analysis from a medical professional.
Steam, extractions, cleanse, moisturize, and professional strength serums.
AlumierMD
Treating acne starts with proven skin care routines, and working toward overall skin health.
AlumierMD is an evidence based medical skin care line with affordable pricing.
Clean. Corrective. Committed.
Pleasant to use, without being harsh.
Every ingredient has a purpose.
Understanding Acne: Causes and Types
Acne is a multifaceted skin condition with various causative factors. Grasping the origins and classifications of acne is crucial for devising an effective treatment strategy. Excess oil production, clogged pores, bacterial presence, and inflammation are common contributors to acne. Hormonal shifts, genetic predispositions, and specific medications can also play a role in its development. Diverse acne types exist, such as blackheads, whiteheads, papules, pustules, nodules, and cysts.
While blackheads and whiteheads fall under non-inflammatory acne, papules, pustules, nodules, and cysts are categorized as inflammatory acne. Each type demands a distinct treatment approach, necessitating the identification of the specific acne type before initiating any treatment. While certain acne can be effectively managed with over-the-counter products, more severe cases may require professional intervention. Understanding the causes and types of acne serves as the initial step toward pinpointing the right treatment for your skin.
Comedones: Non-inflammatory acne from clogged follicles.
Papules: Small red bumps from inflammation in hair follicles.
Pustules: Similar to papules with a white pus accumulation.
Nodules: Painful lumps under skin from clogged pores.
Cysts: Deep, pus-filled lumps that are often painful.
Acne Rosacea: A chronic skin condition that affects the face, causing redness, visible vessels, and bumps resembling acne.
Hormonal Acne: Linked to hormonal fluctuations, this type can occur in women during menstruation, pregnancy, or conditions like polycystic ovary syndrome (PCOS).
Acne Conglobata: A severe and uncommon form characterized by interconnected nodules beneath the skin.
Acne Mechanica: Caused by friction, pressure, or heat on the skin, common in athletes or individuals.
Pyoderma Faciale (Rosacea Fulminans): A rare and severe form of acne rosacea that primarily affects adult women.
Common Acne Treatment Options
Navigating acne treatment involves a multitude of options, ranging from readily available over-the-counter products to prescription medications and professional interventions. It's crucial to comprehend the advantages and limitations of each method. Over-the-counter products, including cleansers, spot treatments, and acne creams, are accessible and beneficial for mild to moderate acne. Typically containing ingredients like benzoyl peroxide, salicylic acid, or retinoids, these products aid in unclogging pores, reducing inflammation, and eradicating bacteria.
For more severe cases, prescription medications like topical retinoids, antibiotics, and hormonal treatments are frequently recommended. These prescriptions can be particularly effective in mitigating inflammation, eliminating bacteria, and regulating hormone levels. At Vitality Medical Aesthetics, we provide comprehensive education on the pros and cons of prescription products. If this approach aligns with your needs, obtaining the prescription is seamless, involving a straightforward process of sending it to your local pharmacy for convenient pickup post-visit.
Professional Acne Treatment Services in Orlando
While mild acne may find initial relief in over-the-counter products, severe cases necessitate professional treatment. Our team of licensed medical professionals provides expertise and advanced treatments for comprehensive care. Our acne treatment begins with a meticulous skin assessment, and a detailed examination of acne causes. A personalized treatment plan is then crafted, considering factors like skin type, acne type, and other contributing elements.
Professional acne treatment integrates advanced procedures for optimal results, including a combination of topical and oral medications, in-office procedures, and personalized skincare routines. Aquaboost, our hydro dermabrasion technology, serves as a cutting-edge option for initiating effective acne treatment. More sever cases can require IPL treatments utilize light and heat energy to kill bacteria, and we may combine a facial with a mild chemical peel, LED light therapy, and serum infusion with essential vitamins for skin health. The most sever cases benefit from RF microneedling with an ant-biotic like Clindamycin. Our professional acne treatment offers ongoing support, tailoring a skincare regimen and monitoring treatment effectiveness.
Pro Treatments = GoodBye Acne!

Effective Products and Ingredients for Acne Treatment
Enhance your acne treatment with the best skincare products and ingredients. Whether you're dealing with mild or more severe cases, incorporating the right products at home can significantly improve results and prevent further breakouts. Here are some key acne-fighting ingredients to look for:
Benzoyl Peroxide: Found in cleansers, spot treatments, and creams, it kills acne-causing bacteria and reduces inflammation.
Salicylic Acid: Unclog pores, exfoliate dead skin cells, and reduce oil production with this ingredient in cleansers, toners, and exfoliators.
Retinoids: Derived from vitamin A, they unclog pores, reduce inflammation, and improve skin cell turnover, available in both prescription and over-the-counter forms.
Sulfur: Effective in treating acne due to its antibacterial and anti-inflammatory properties, often found in spot treatments and masks.
Tea Tree Oil: Natural antibacterial properties reduce inflammation, commonly found in products as a key ingredient.
Glycolic Acid: An alpha hydroxy acid that exfoliates the skin, unclogs pores, and reduces the appearance of acne scars, present in cleansers, toners, and peels.
Niacinamide: Regulates oil production, reduces inflammation, and improves skin barrier function, found in moisturizers, serums, and masks.
When adding acne treatment products to your routine, start slowly and increase usage gradually to avoid irritation. Don't forget to use sunscreen daily, as some acne treatment ingredients can increase sun sensitivity.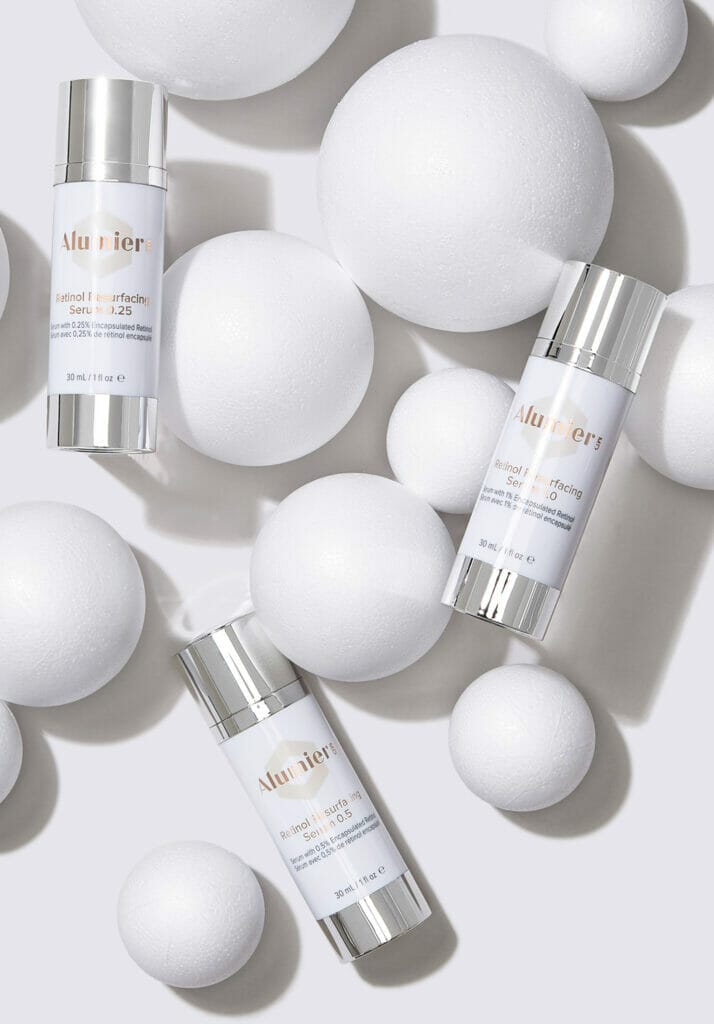 A Tailored Acne Treatment Plan
Cleanse Gently: Use a gentle cleanser twice a day to avoid stripping the skin's natural oils and worsening acne.
Moisturize: Opt for a lightweight, oil-free moisturizer to keep the skin hydrated without clogging pores.
Avoid Touching Your Face: Minimize transferring bacteria by refraining from touching your face throughout the day.
Eat a Healthy Diet: Support healthy skin with a balanced diet rich in fruits, vegetables, whole grains, and lean proteins. Limit sugar, processed foods, and dairy.
Manage Stress: Incorporate stress-management techniques like yoga, meditation, or engaging in enjoyable hobbies.
Stay Hydrated: Drink at least 8 glasses of water daily to keep your skin hydrated and flush out toxins.
Get Enough Sleep: Aim for 7-9 hours of quality sleep each night to maintain hormone balance and prevent acne breakouts.
Addressing Acne Scars and Hyperpigmentation
Even after successful acne treatment, persistent acne scars and hyperpigmentation can be addressed with effective treatment options.
For Acne Scars:
Treatments such as chemical peels, microdermabrasion, laser resurfacing, and microneedling stimulate collagen production, reducing scar appearance by encouraging new skin cell growth and smoothing texture. Microneedling is usually the most effective.
For Hyperpigmentation:
Ingredients like hydroquinone, kojic acid, retinoids, and vitamin C lighten dark spots, promoting an even skin tone. Ensure the guidance of a licensed professional for safe and effective use. IPL and Pico Lasers are the most effective treatments.
Combination Approaches:
Advanced procedures like fractional laser resurfacing, intense pulsed light (IPL) therapy, and microneedling with topicals are combined for resistant cases. State-of-the-art equipment enhances precision.
Consistency is Key:
Achieving optimal results for acne scars and hyperpigmentation requires time, patience, and adherence to professional recommendations. Consistent treatment and follow-ups are vital for success.
Vitality Aesthetics: Your Premier Acne Clinic in Orlando
Make an informed choice when selecting an Orlando acne treatment clinic by considering some essential factors. Ensure the clinic has licensed physicians or medically licensed staff, such as Physician Assistants (PA-C) or Nurse Practitioners, who are authorized to prescribe medications as necessary. Opt for clinics that provide a range of treatment options catering to different acne types. Look for establishments offering personalized consultations and robust ongoing support systems, integral components for effective acne treatment. At our medical spa, under the supervision of a licensed physician and staffed by experienced PA-Cs, we deliver proven methods for both acne and acne scarring treatments.
Concluding Insights on Acne Treatment in Orlando
You can achieve clear skin with dedication and an effective acne treatment plan. Our medical clinic offers a range of professional treatments, from medical-grade skincare products to procedures addressing deep acne scarring. Understanding the causes and types of acne is essential, and with the right approach from a reputable clinic, you can attain great-looking skin and boost your confidence. Make lifestyle changes, maintain a healthy diet, manage stress, and practice good skincare habits to enhance the effectiveness of your acne treatment. Our clinic is equipped to address any acne scars or hyperpigmentation, ensuring comprehensive care for your skin. Take control and embrace the confidence that comes with clear, flawless skin through our successful acne treatment in Orlando.
Stephanie Mirsky, PA-C:
Your Expert in Acne Treatment
Stephanie Mirsky, PA-C is an NCCPA board certified Physician Associate. She enjoys helping patients of all ages with acne.
"Navigating acne at every life stage of my life has given me a profound understanding of the ongoing importance of skincare. My approach to acne treatment in Orlando is holistic. Our clinic goes beyond clearing skin; it's about restoring confidence and making skin health fun. I believe that every patient can achieve clear, healthy skin. With personalized treatment plans to meet each patient's skin needs, my ultimate goal is to lead patients toward lasting results, fostering a clear complexion and overall well-being."

Stephanie Mirsky, PA-C
Co-owner and Medical Provider
Frequently Asked Questions (FAQ)
About Acne Treatment
Acne Treatment in Orlando, FL
Vitality Medical Aesthetics is a medical spa serving Orlando, Winter Park, and greater Central Florida.