Intense Pulsed Light (IPL) Therapy
Embark on a journey to achieve a radiant complexion with IPL Treatment in Orlando. Our medical spa specializes in this non-invasive procedure with little to no downtime, designed to bid farewell to skin imperfections such as age spots, uneven skin tone, spider veins, and sun damage. Say hello to a rejuvenated look as you explore the transformative benefits of IPL photo facials at Vitality Medical Aesthetics.
Before And After Photos: Nordlys IPL Treatments
IPL treatments can get excellent results for brighter skin while also addressing veins, acne, redness, and pigmentation.
These are all achievable results, but Individual results will always vary.
What is An IPL Photo Facial?
IPL photo facial, also known as Intense Pulsed Light therapy, is a non-invasive skin treatment that uses high-intensity pulses of light to improve the appearance of many skin conditions. It targets specific areas of the skin, such as age spots, sun damage, acne, scars, and uneven skin tones. The light energy is absorbed by the targeted areas, stimulating collagen production and promoting the growth of new, healthy skin cells. This results in a more even complexion, reduced pigmentation, and a rejuvenated appearance. IPL photo facial is a popular choice to transform skin.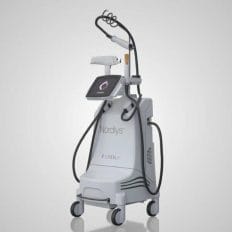 The Many Benefits of IPL Photo Facials
An IPL photo facial evens and brightens skin tone, treats pigmentation, and stimulates collagen production, which helps to improve the elasticity and firmness of skin. This can reduce the appearance of fine lines and wrinkles, giving you a more youthful appearance. IPL photo facial also targets and reduces redness and inflammation, making it a great option for those with rosacea or sensitive skin. Overall, this treatment can help you achieve a rejuvenated and radiant complexion.
– The Reasons We Offer IPL Treatments –
Reduces or eliminates the appearance of age spots
Reduces or eliminates sun damage
Reduces or eliminates spider veins
Reduces fine lines
Reduces or eliminates redness and pigmentation
Treatment of acne
Treatment of dry-eye
Evens out skin tone and coloration
How IPL Photo Facials Work in Orlando
IPL delivers high-intensity pulses of light, absorbed by skin pigments like melanin or hemoglobin, heating up and eliminating targeted cells. This non-invasive treatment addresses various concerns such as sun damage, age spots, scars, and redness. For optimal results, multiple sessions are typically recommended.
What to Expect During Your IPL Photo Facial Treatment
Our goal is to create a comfortable treatment during your IPL session in Orlando. Your provider will prepare your skin with a cooling gel, provide protective eyewear, and administer pulses of light with a handheld device. The treatment, lasting 30 minutes to an hour, may cause mild sensations, but overall, it is well-tolerated. Post-treatment, minor redness or swelling may occur, subsiding within hours. Adhering to post-treatment instructions, including sun protection, is crucial for optimal results.
Does IPL Treatment Cause Discomfort?
Individual experiences vary, with sensations ranging from slight discomfort to a tolerable snapping or warm feeling. Our use of the Candela Nordlys system enhances comfort by filtering unnecessary heat that targets water, ensuring a more pleasant experience. Open communication during the procedure allows adjustments for your comfort.
Results And Aftercare of IPL Photo Facial
Witness visible enhancements post-IPL treatment, addressing sun damage, age spots, acne scars, and fine lines. Maintenance is key, and individual results may vary. Aftercare involves sun avoidance, high SPF sunscreen, skin hydration, and gentle skincare. Follow-up sessions may be advised to sustain and further improve your radiant complexion.
Our IPL Technology: Candela Nordlys
Our Orlando medical spa trust the proven Candela Nordlys system for IPL treatments. FDA-cleared and utilizing Selective Wave Technology (SWT), it minimizes discomfort by filtering unnecessary heat. This advanced technology ensures safe and comfortable treatment for various clinical conditions, making it our preferred choice for delivering optimal results.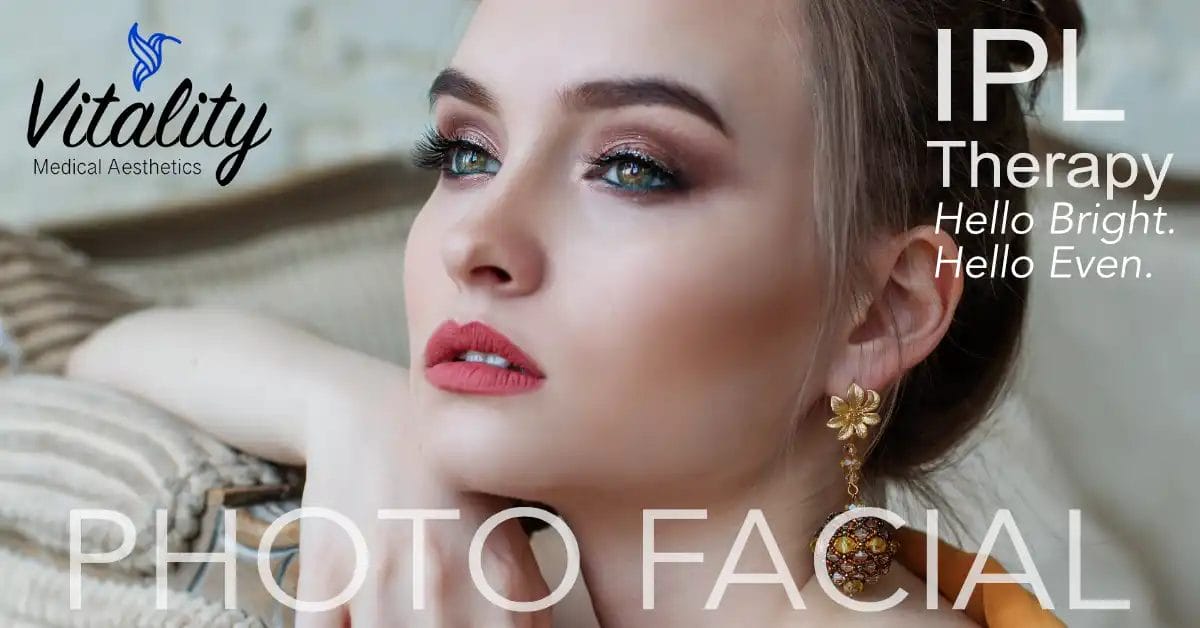 Laser Resurfacing and IPL: Light & Bright
We are pleased to offer Candela's signature skin-illuminating treatment, exclusively through the Nordlys system. The Light & Bright procedure presents an exciting advancement in aesthetic care, effectively addressing concerns such as dark spots, redness reduction, along with textural irregularities through an innovative combination treatment. This cutting-edge treatment synergistically combines two sophisticated technologies: SWT® IPL for intense pulsed light therapy and the Frax 1550™ laser. These technologies work harmoniously to rejuvenate the skin on the face and chest, achieving remarkable results without breaking the skin's surface, minimizing downtime for patients.
Stephanie Mirsky, PA-C
IPL treatments are remarkable for addressing sun damage, veins, and uneven skin tone. The immediate transformation is observable as energy precisely targets pigment or veins, inducing a noticeable change in color during treatment. Photo facials are a top-tier treatment for those grappling with acne, redness, sun damage, or seeking overall brightness. The profound results, often noticeable after just one or two treatments, solidify its status as a go-to solution that leaves skin visibly revitalized and radiantly transformed.

Stephanie Mirsky, PA-C
Co-Owner and Medical Provider
IPL Photo Facial Questions (FAQ)
IPL Therapy & Photo Facials in Orlando, FL
Vitality Aesthetics is a medical spa conveniently located to serve Orlando, Winter Park, and greater Central Florida.